---
Houston Industrial & Logistics Summit 2021
871 views
---
Video added by
RE Journals
| Date Uploaded: June 24, 2021 | Date Created:
---
Description
March 5, 2021. INDUSTRIAL REAL ESTATE MARKET OVERVIEW 2021 • Market trends: Vacancy rates, absorption, rental rates and new construction activity • Discussion of tenant needs and how landlords are adapting their properties • Which sub-markets are seeing the most expansion, which are struggling? • Update on recent sale transactions, cap rates and the investment market • Who is driving the market and how to position properties to take advantage of the current market? • Effect of legalization of marijuana in other markets, is Texas next? How to prepare? Rives Nolen Senior Vice President CenterPoint Properties Justin Robinson Partner Stream Realty Partners – Houston Jeff Venghaus, SIOR Executive Vice President JLL THE STATE OF INDUSTRIAL DEVELOPMENT • Rising construction costs and the effect on development, rents, and ability to sign leases • How to anticipate and meet emerging tenant needs • Controlling and owning land (past to present nuances, cashing in on owned land) • Financing development: acquisition, site improvements, infrastructure, lending requirements • The market for built-to-suit and exit strategies (investment sales, pre-sales) Kevin Sager Vice President EastGroup Properties David Wheeler Executive VP of Acquisitions and Finance Hardman Income REIT – Dallas Charlie Meyer President Lovett Industrial Gary Mabray Principal Colliers International – Houston EMERGING TRENDS IN LOGISTICS AND INDUSTRIAL REAL ESTATE • Evolving needs of logistics companies • The effect of continuing growth of the "Amazon Effect" • What is driving the new massive-scale project in Houston MSA? • Growing demand for last mile delivery options and cold storage Craig Rhodes Senior Director Regional Economic Development at Greater Houston Partnership Walker Barnett Principal Colliers International – Houston Maureen Solomon Vice President of Sales WATCO Companies – Houston Robert Wheless Senior Vice President – South Region Logistics Property Company, LLC
---
Categories:
Commercial Properties for Lease, Commercial Properties for Sale, Residential Properties for Lease, Brokerage, Development/Planning/Entitlements, Economics/Market Reports/Research, Events / Webinars, Government, Infrastructure, Lending / Finance, Transportation, REITs / Investment Funds
Property Types:
Industrial, Transportation, Cannabis
States:
TEXAS
Regions:
Harris County
Cities:
Houston
---
---
Suggested Videos
Commercial Real Estate Talk with guest John McNellis
In this episode of Commercial Real Estate Talk, Steve and Arnie interview John McNellis, Partner at McNellis Partners, an owner, investor and developer of shopping centers, mainl y in Northern California. They discuss John's start in the business, noteworthy deals and properties, how he analyzes new deals, his take on the retail and office sectors going forward, his columns and books, and the charity he is actively inviolved with. Ths is a very interesting and informative conversation, so thank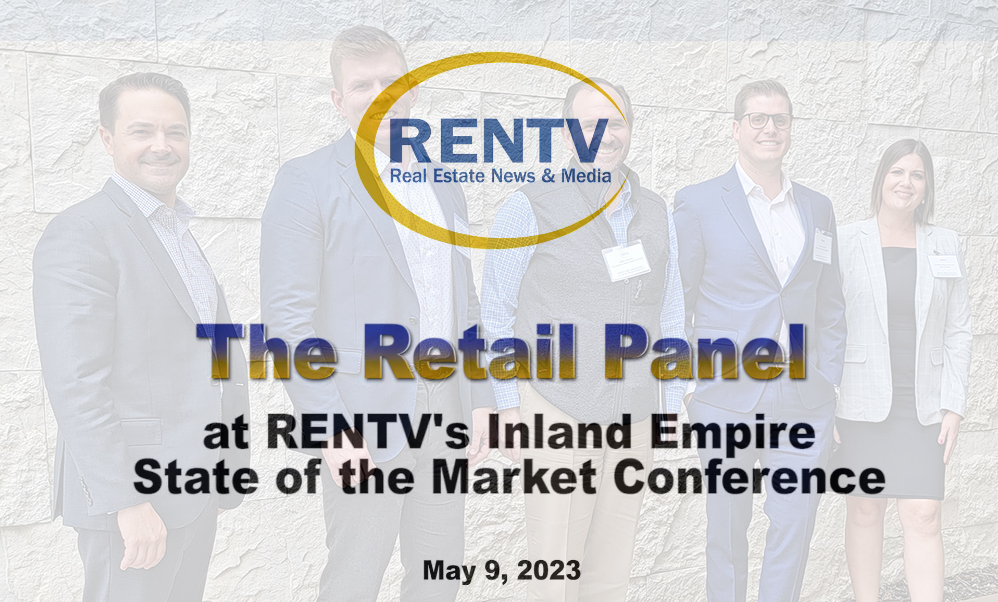 The Retail Panel at RENTV's Inland Empire State of The Market Conference
This video is the RETAIL PANEL at RENTV's Inland Empire State of the CRE Market Conference on May 9th, 2023 in Ontario, CA. The panelists were: John Read Senior Vice President National Retail Partners - West CBRE | Capital Markets Todd Huber Director of Development Paragon Commercial Group Brad Umansky President Progressive Real Estate Partners Greg Giacopuzzi Vice President, Leasing & Development NewMark Merrill Companies Jennifer McLain Hiramoto Executive Director of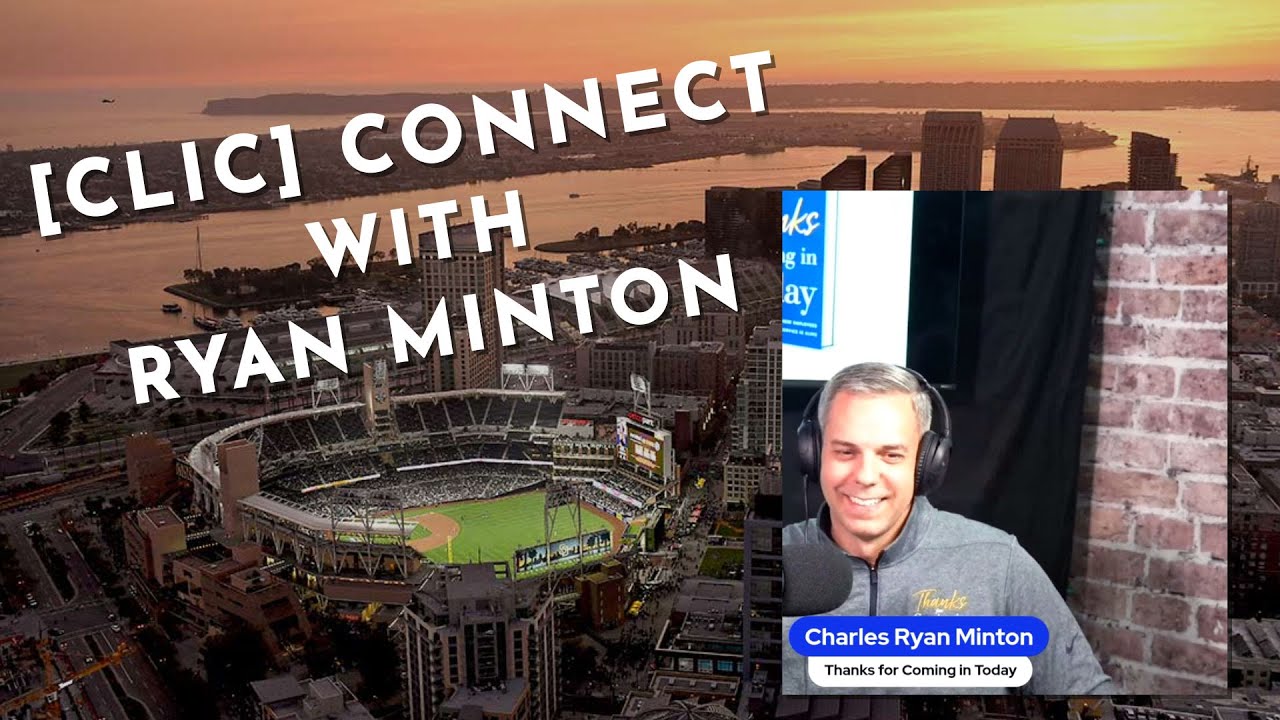 [CLIC] Connect with our Guest Charles Ryan Minton
[CLIC] is the only Hotel Conference that focuses on the California Hotel Market and [CLIC] Connect is our official interview show. Joining the conversation today is Charles Ryan Minton and we are discussing Hotels, his Book "Thanks for Coming in Today", Leadership and so much more..... Please tour our website and sign up for our Blog at cliconference.com.