---
[CLIC] Connect with Bruce Ford of Lodging Econometrics returns....
48 views
---
Video added by
[CLIC]
| Date Uploaded: November 15, 2022 | Date Created: November 15, 2022
---
Description
[CLIC] is the only Hotel Conference that focuses on the California Hotel Market and [CLIC] Connect is our official interview show. Joining the conversation today is Bruce Ford, VP Lodging Econometrics and we are talking about 400,000 Keys be renovated PIP's, the Construction Pipeline. Who is leading???? Extended Stay, Dual Branded Hotels, European Hotel Market, Paris Hotel Conference & BDNY. [CLIC] 6 Hotel Development Deal of the Year Chaired by Bruce. Have you Subscribed to the Lodging Econometrics soft-ware yet???? Join us on March 1-2, 2023 for the 6th Annual California Lodging Investment Conference [CLIC] 6 at the Westin South Coast Plaza in Costa Mesa, CA for details, registration and room reservations go to cliconference.com. Thank you.... Please tour our website and sign up for our Blog at cliconference.com.
---
Categories:
Interviews / Speeches
Property Types:
Hospitality
States:
ALL
---
---
Suggested Videos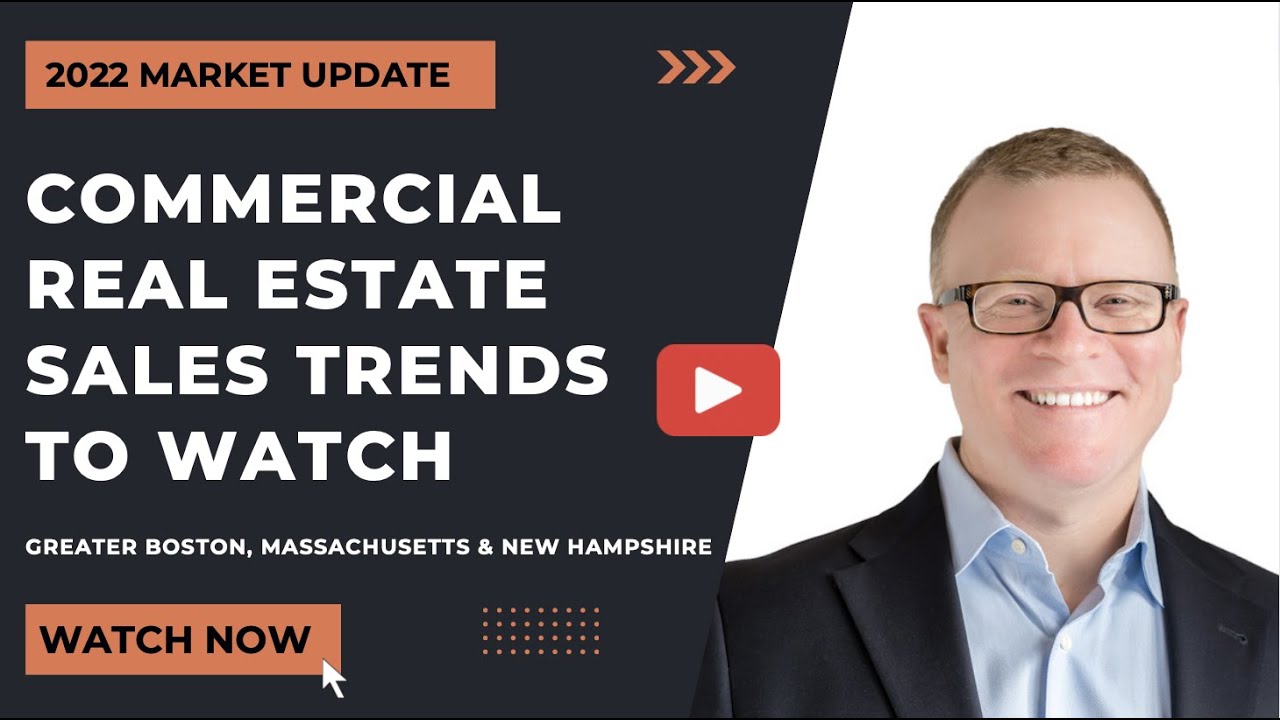 Commercial Real Estate Sales Trends To Watch in 2022
Welcome to our How's The Market? update here at MANSARD. One of the things that we know here at the company is that finding the right commercial real estate buyer who performs on a deal can be hard to do, and bad deals made with wrong buyers lead to failed sales. It's embarrassing, and you can end up with a discounted sale price, which is a terrible thing. So, we developed a 42-point process to connect commercial real estate owners with high performing buyers who pay the right price so that they
2022 Greater Boston Office Sales Trends Market Update
Welcome to our, How's The Market? update here at MANSARD. One of the things that we know here at the company is that finding the right commercial real estate buyer who performs on a deal can be hard to do, and bad deals made with wrong buyers lead to failed sales. It's embarrassing, and you can end up with a discounted sale price, which is a terrible thing. So, we developed a 42-point process to connect commercial real estate owners with high performing buyers who pay the right price so that the
2022 Greater Boston Industrial Sales Trends Market Update
Welcome to our How's The Market? update here at MANSARD. One of the things that we know here at the company is that finding the right commercial real estate buyer who performs on a deal can be hard to do, and bad deals made with wrong buyers lead to failed sales. It's embarrassing, and you can end up with a discounted sale price, which is a terrible thing. So, we developed a 42-point process to connect commercial real estate owners with high performing buyers who pay the right price so that they